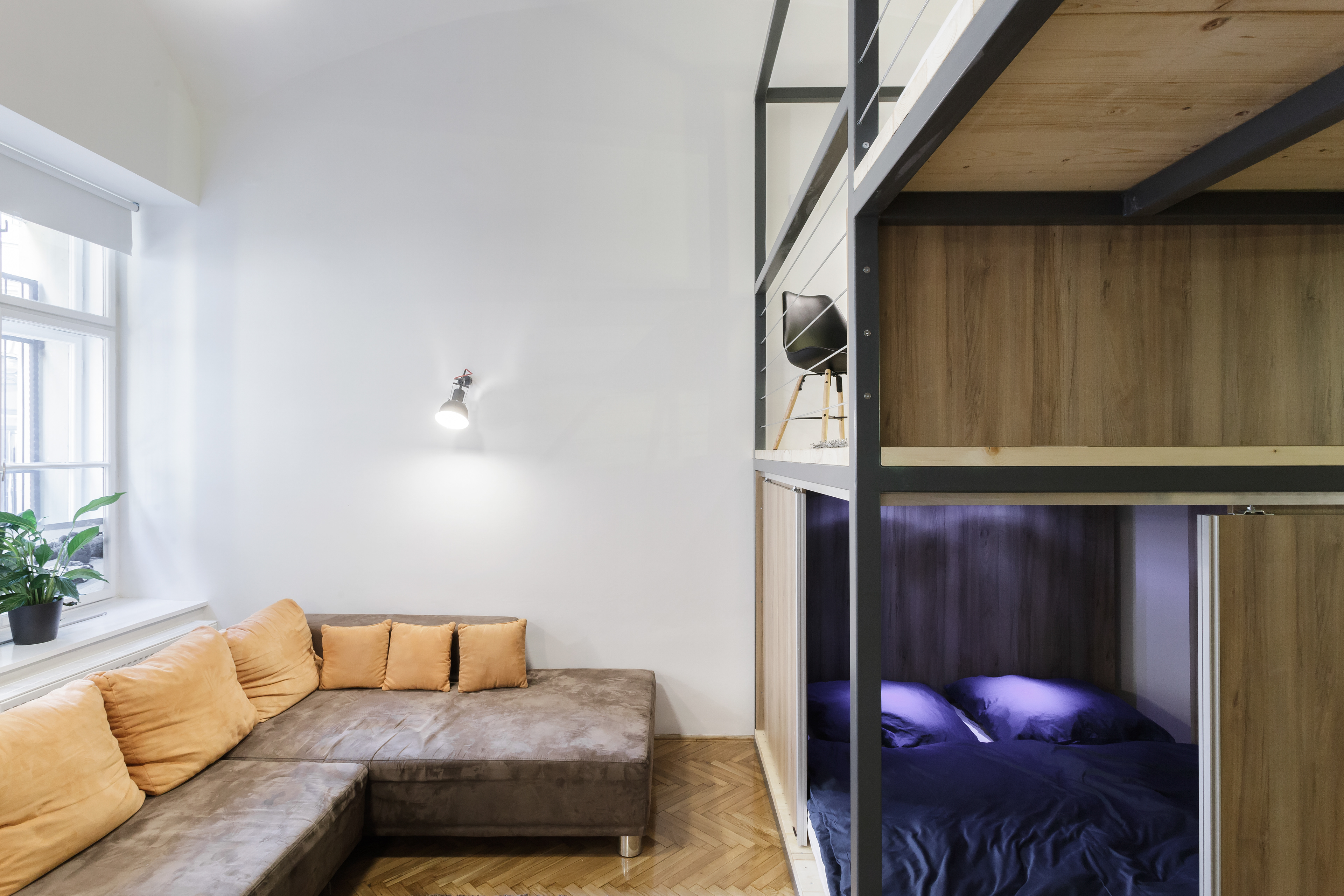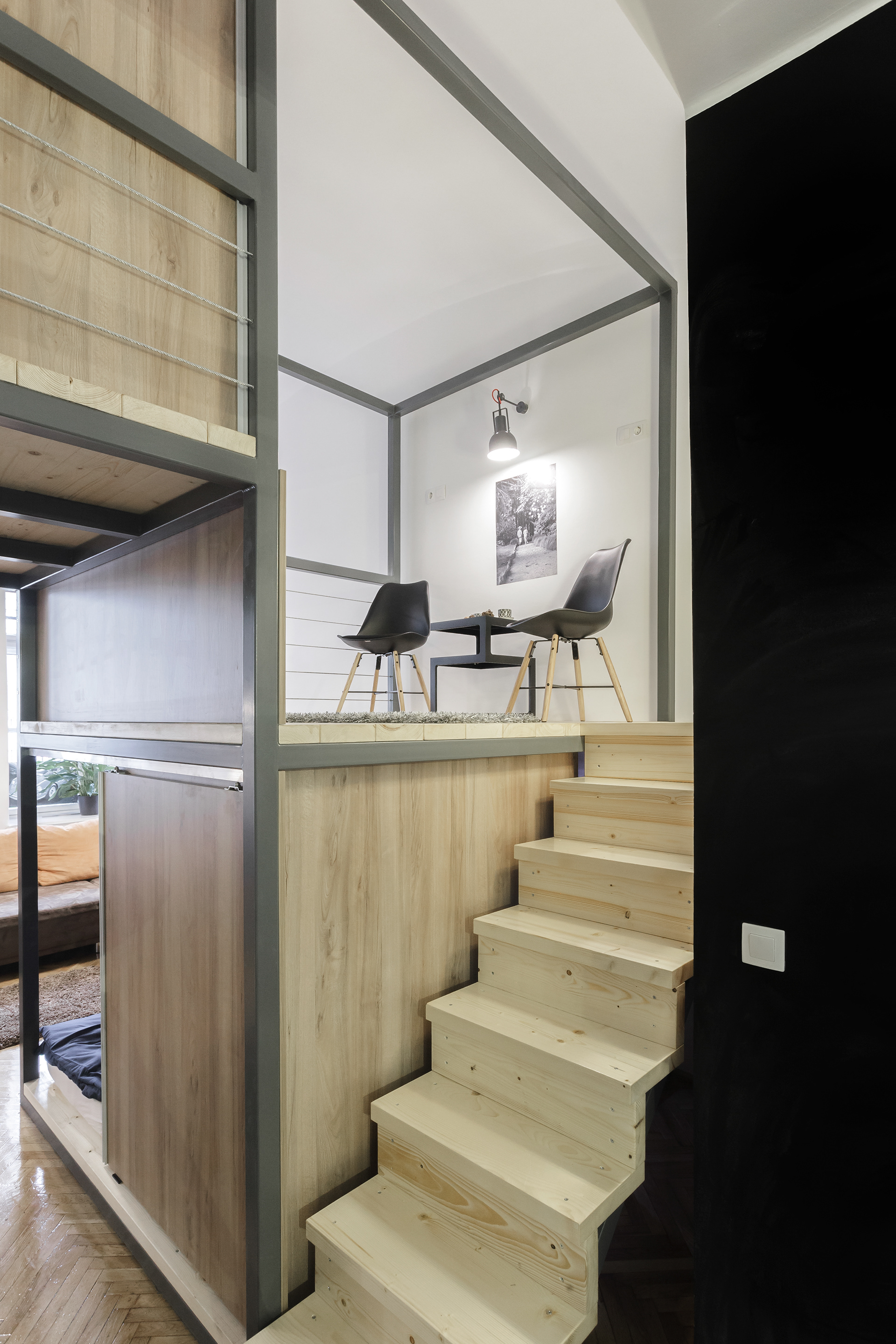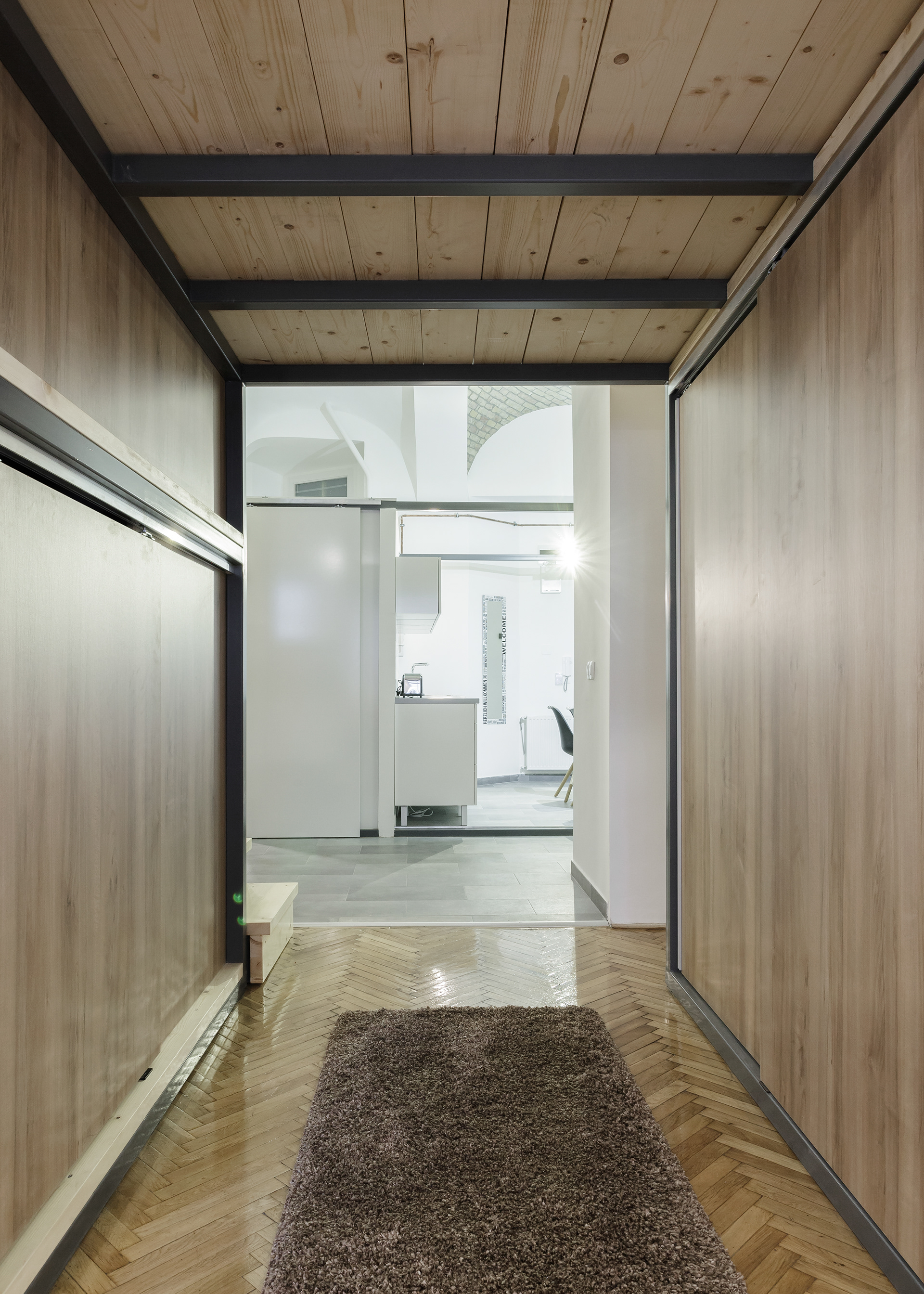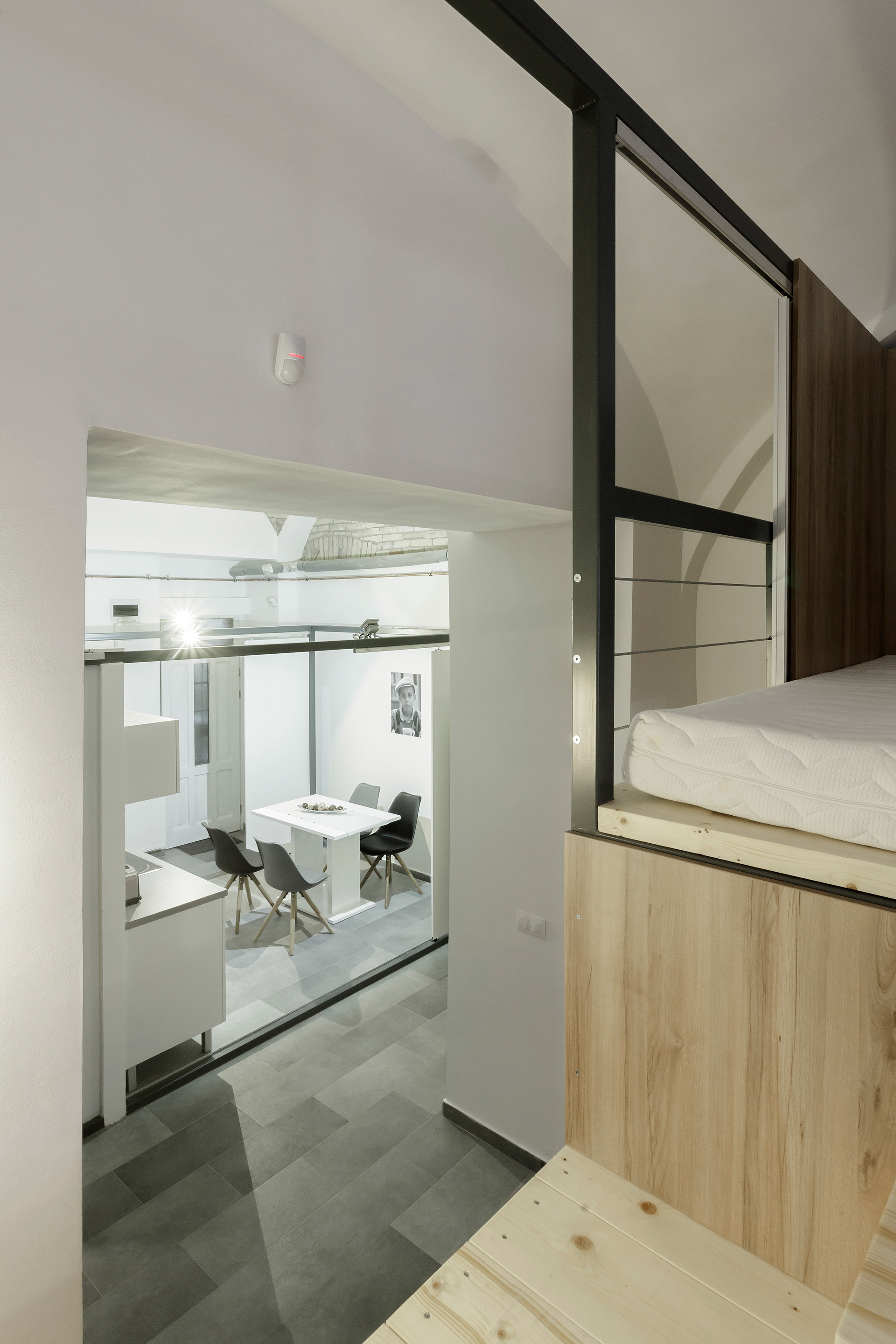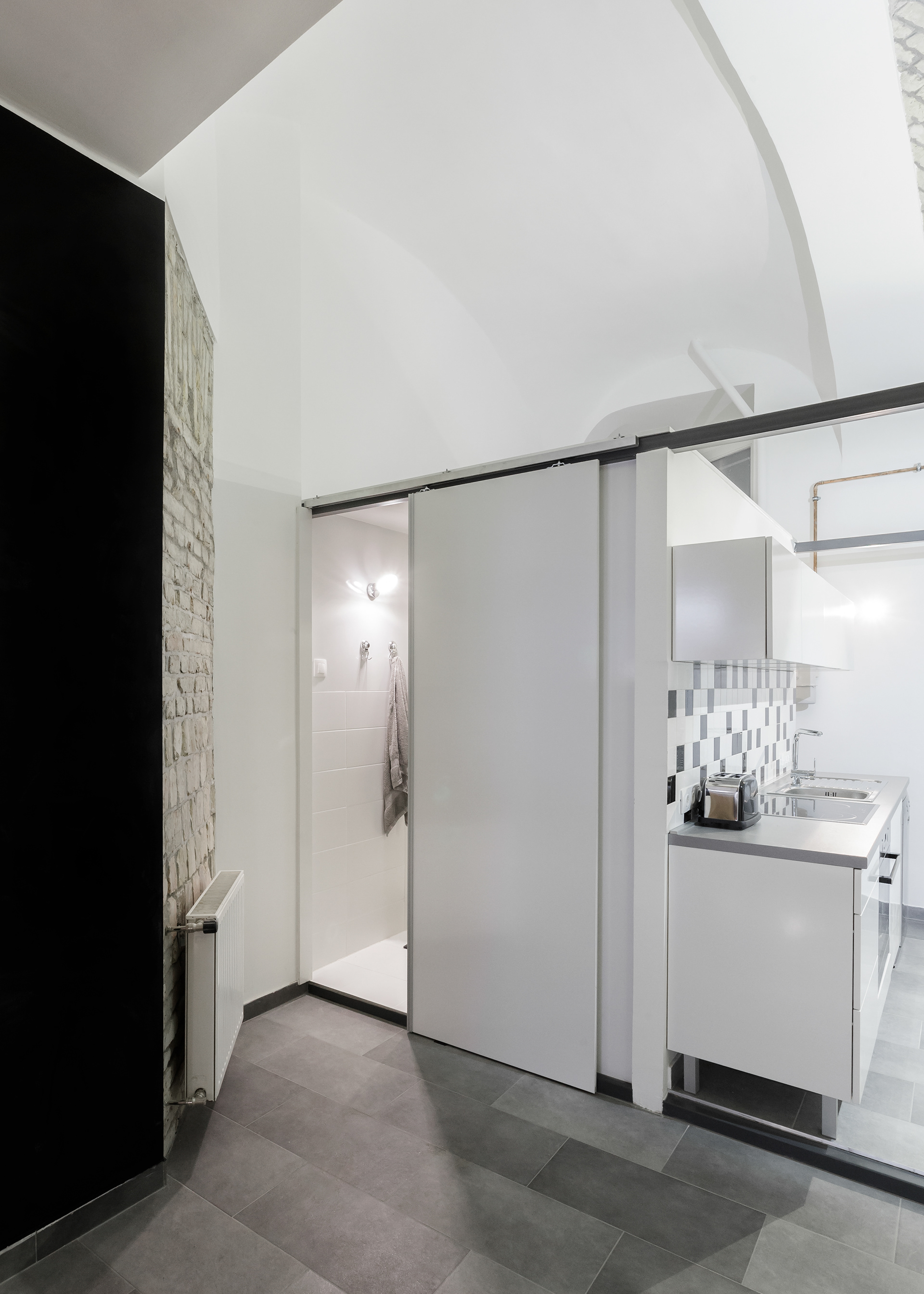 Program: downtown weekend house
A flat of 43 sqm on the ground floor of a downtown historic building was scheduled to be refurbished. The commissioner's aim was to create an 'urban weekend house', where two couples can sleep separately, there is a living area, kitchen with dining area and a bathroom.  

Challenge: many needs, little room
In addition to the very small floor area, the circumstance that the apartment had only one window made it necessary to seek unconventional solutions in the formation of the separate functions: all the two separate sleeping rooms and the living room were required to have natural light. So creating these three units inside one area without compromising on the privacy of the sleeping rooms was a challenge to be settled by design.

Project: from furniture to architecture
Though there was a shortage of floor area, the floor height of almost 4m provided capacities to exploit. Instead of making rooms by building walls we designed a two-storey steel structure in the room with the window. It hosts two living boxes each of them equipped with a double bed enclosed with sliding walls. When the boxes are closed they provide visual separation from the rest of the apartment. When the walls are open then the boxes are directly connected to the living room. The installation was intended to be independent from the existing load bearing elements of the apartment, so it can function as a furniture extended to host rooms.