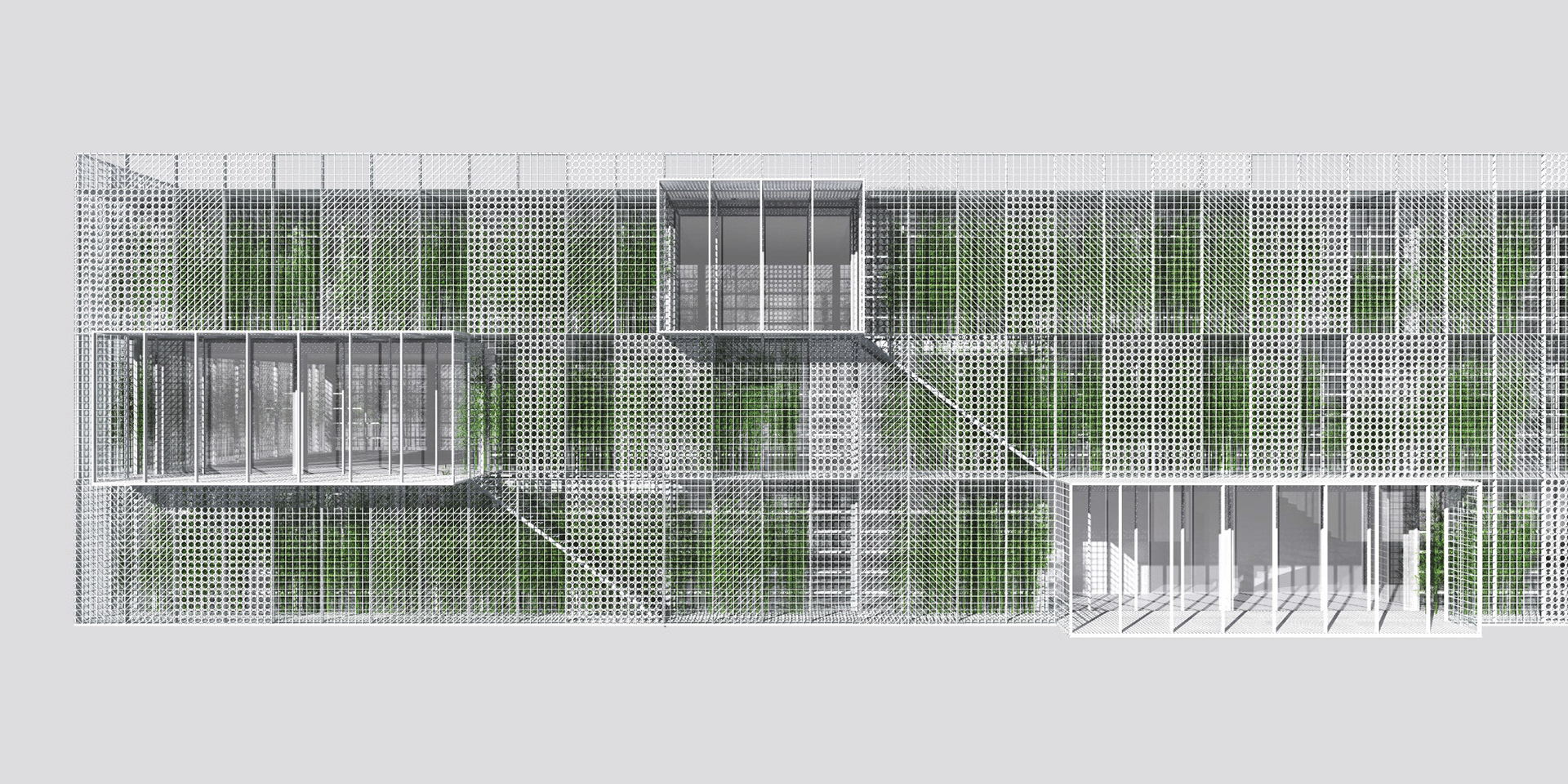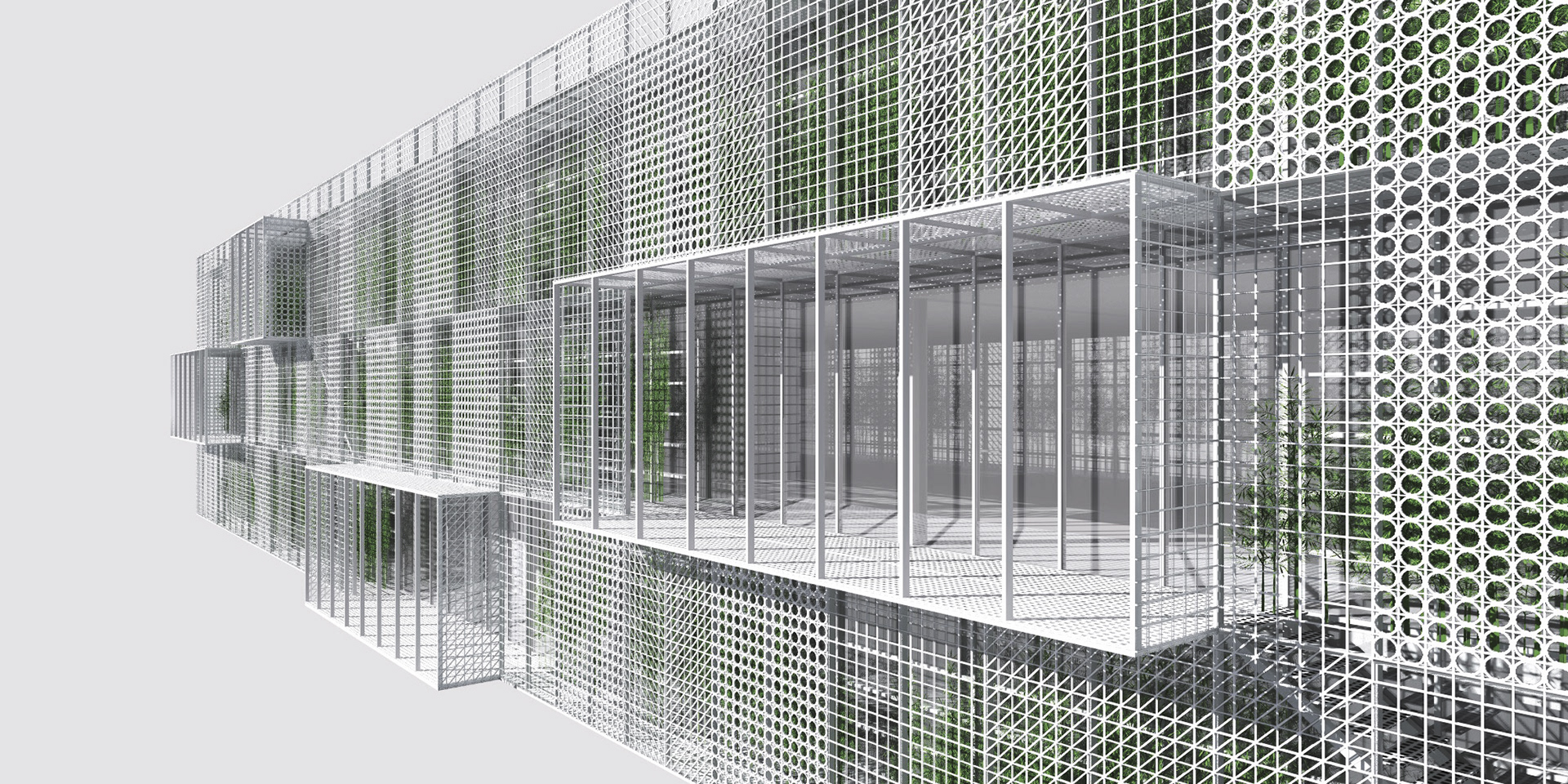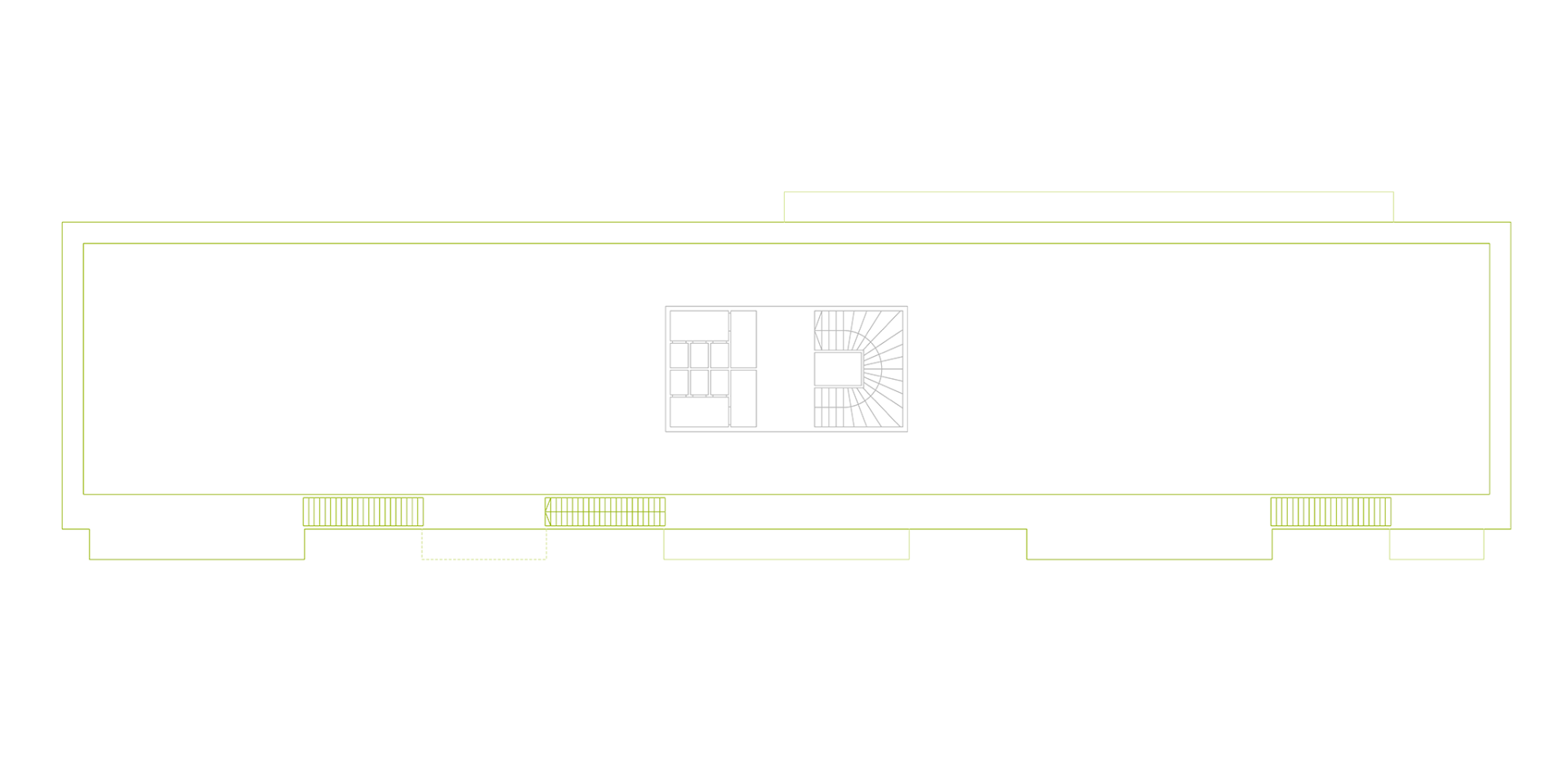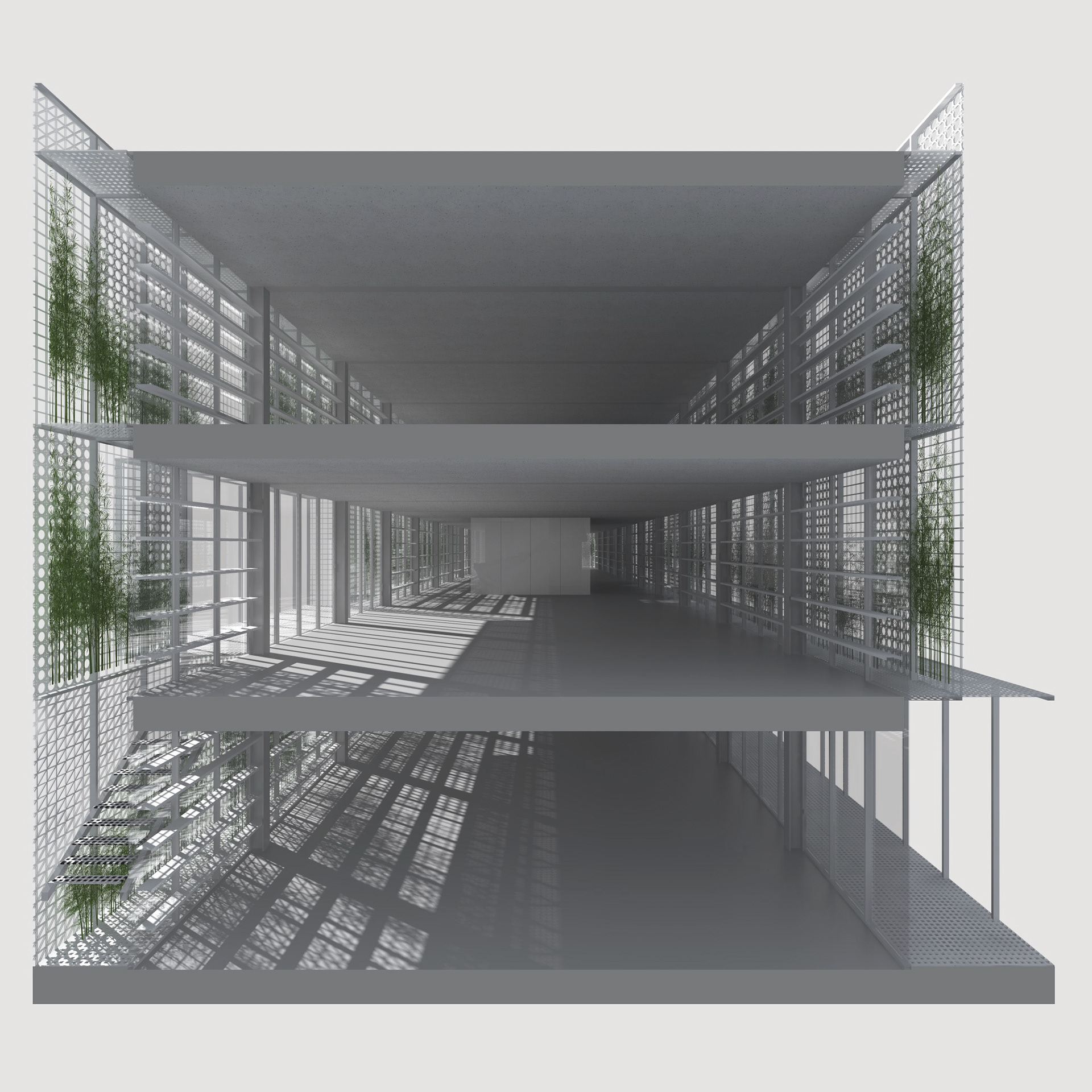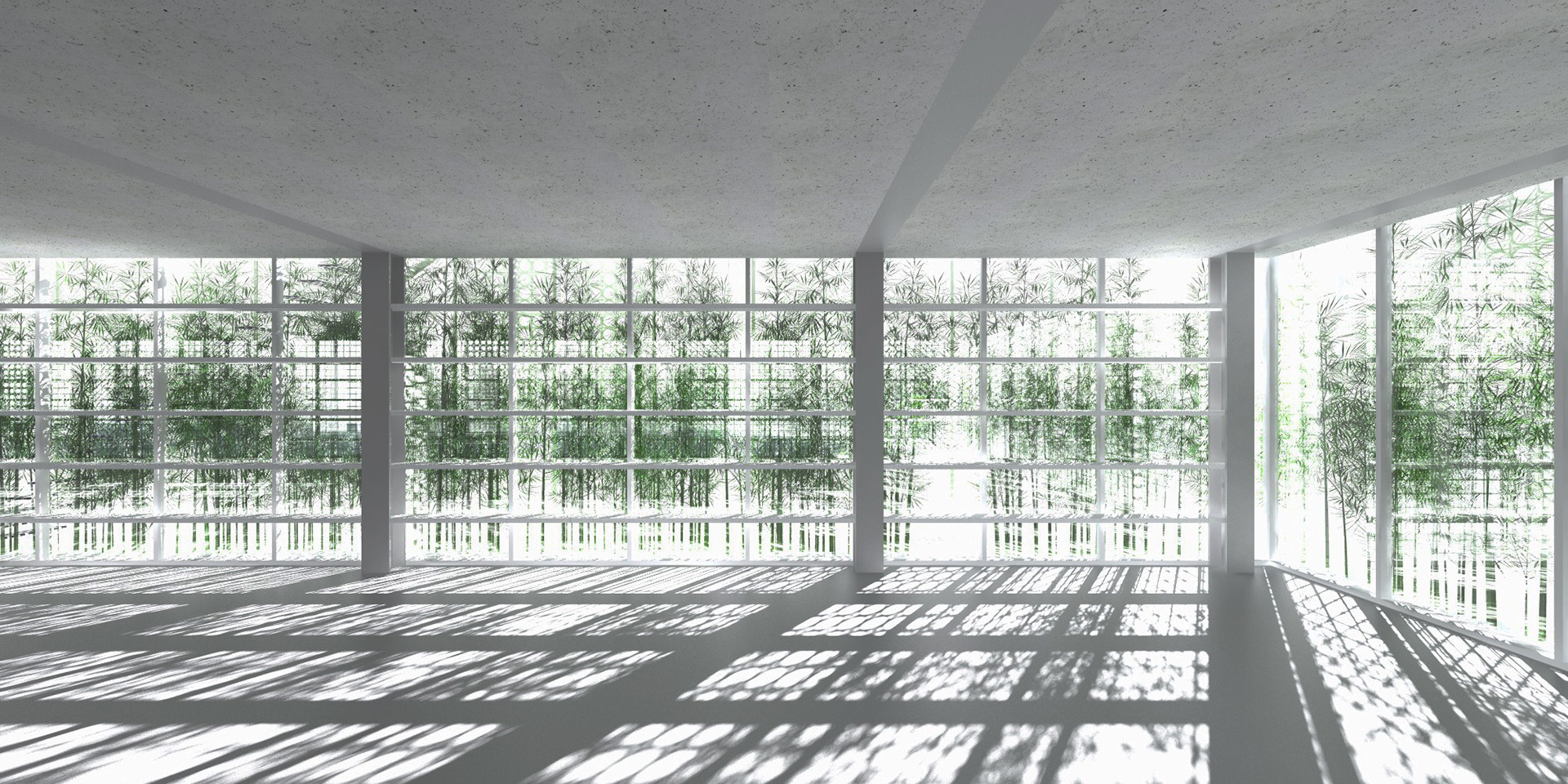 Office building in Budaörs
Rentable office buildings are usually built with simple geometry and neutral spaces as they need to fulfil versatile demands in order to achieve optimal rentability.  Flexibility reached by maximal neutrality is expected to solve as many functional problems as possible, however in reality this approach often does not settle any question at all. This paradigm finally leads to impersonal and bleak environments.  How to create diversity and characteristic identity for the spaces of the building without restricting tenants' spatial opportunities?

In the complex maze of economic requirements, technical and special administrative regulations it is challenging for designers even to find adequate means to improve human usability and liveability. Is it possible to rethink the role of compulsorily implemented elements and utilize them for the qualitative advancement of everyday life in the building?    

In-between area in front of the facade
Distance between the curtain wall and the shading panels was enlarged that resulted in an in-between zone that affects the unrestricted flexibility and usability of the interior as well as the appearance and operation of the whole building. Due to restrictions of fire protection, an additional stairway was required. Instead of another vertical transit system in the middle of the interior, we installed this alternative transit area in the in-between zone in front of the facade with landings designed with extended size that tenants can use as semi-open terraces. With this solution more floor area remains in the interior for office spaces. Moreover, the necessary transit system provides added value for users since it operates as an outdoor resting area in addition to its primary function.

Main mechanical cables are installed into this zone as well, which enables higher degree of flexibility in the formation of work areas, since there are no need for pits that divide spaces nor suspended ceilings.In this same area vegetation is placed to provide shading and strengthen the presence of nature in an environment surrounded by highways.

Diversity and appropriation
Variously perforated shading panels on the facade create diverse shadow patterns on different areas of the interior making versatile atmospheres for workplaces. A framework system was developed that adapts to the structural profiles of the curtain wall. This skeleton can be used as storing shelves that fosters users to inhabit their space independently from the arrangement of additional mobile furniture.

The project is an experiment that investigates whether everyday life in the built environment can be improved in terms of usability and comfort simply by rethinking the necessarily employed, ordinary structures. Interventions often concern only small details and bring about little alteration from the usual, so they do not require additional costs. However, they generate significant added value, since they positively affect the quality of people's everyday lives.